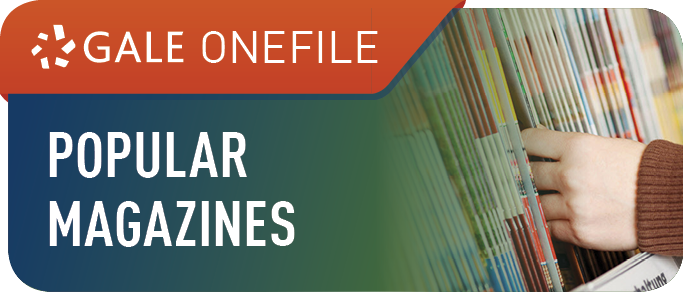 Gale OneFile: Popular Magazines
Access the most searched magazines across Gale OneFile focusing on current events, sports, science and health issues.
The most popular and current magazines available from all of the Gale resources
Gale General OneFile
Access general interest magazines and key serials in a single resource. Best for general research.
Magazine, news, and journal articles on general interest topics and current events